RussiaIndiaAlliance2022
ThoughtStorms Wiki
Context: BRICS, DeDollarization
Interesting thread on India's growing interest in the Russian "far east" and increasing economic cooperation between them.
🇷🇺🇮🇳 Indian Prime Minister is set to give a video address to the Eastern Economic Forum in Vladivostok tomorrow.

Now is a good opportunity to take a closer look at India's interest in the Russian Far East, a resource-wealthy but underdeveloped region. 🧵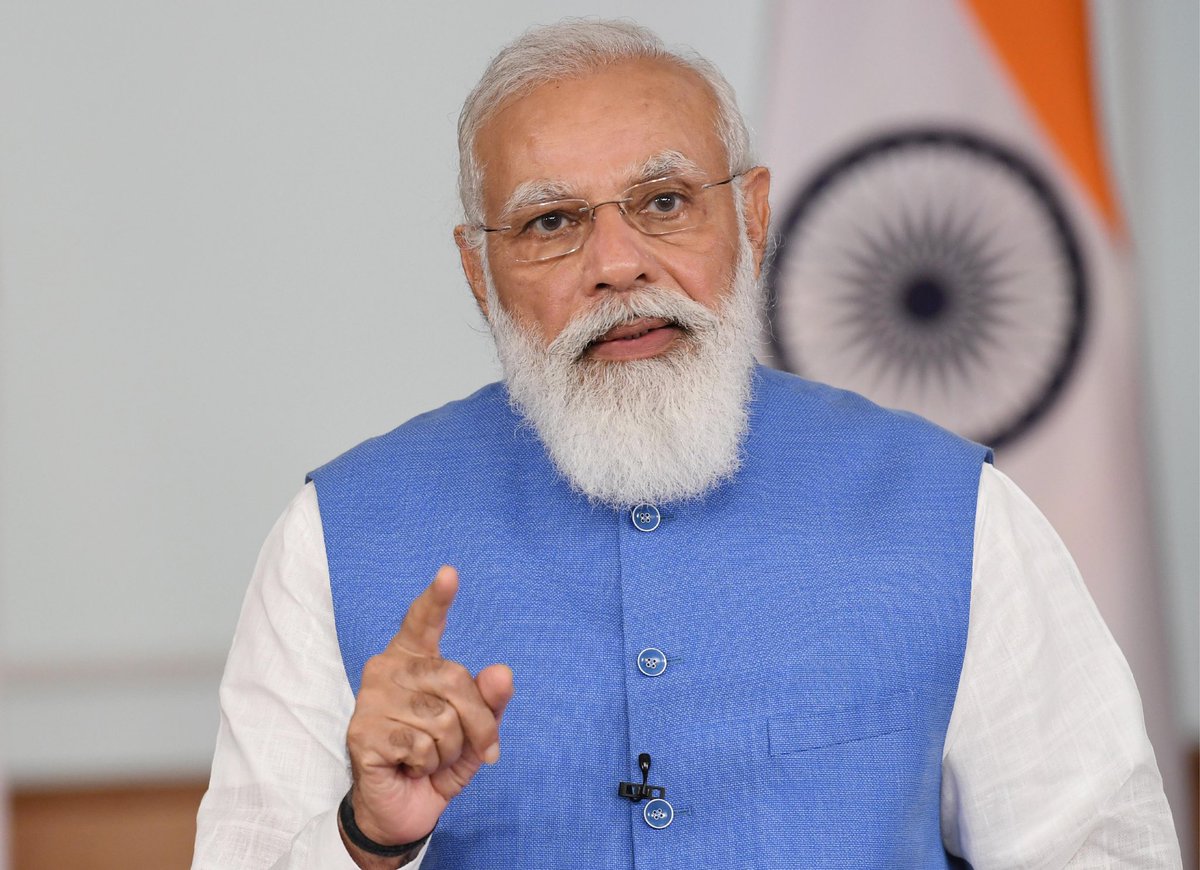 First, a bit of background on the Russian Far East. The Far Eastern Federal District is the largest of Russia's federal districts, accounting for over 40% of the country's landmass. The region is also home to vast oil, gas, coal, mineral, and timber reserves.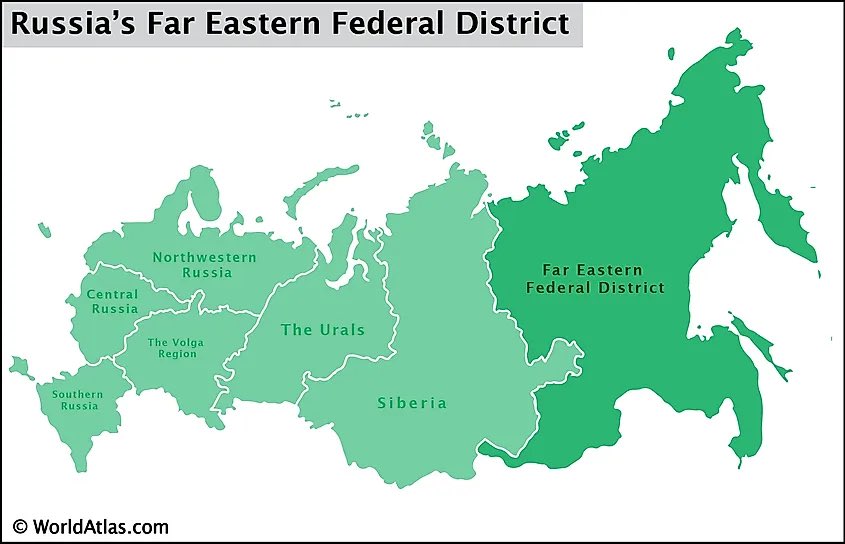 Despite this natural resource wealth, however, the Russian Far East contributes only about 5% to Russia's GDP and has lower living standard standards than the rest of the country. The region has also suffered from substantial depopulation since collapse of the USSR.
For the past decade, the Kremlin has sought to revitalize the Far East by establishing special economic zones in the region, launching multibillion dollar mega-projects, and even offering Russians free land in the region.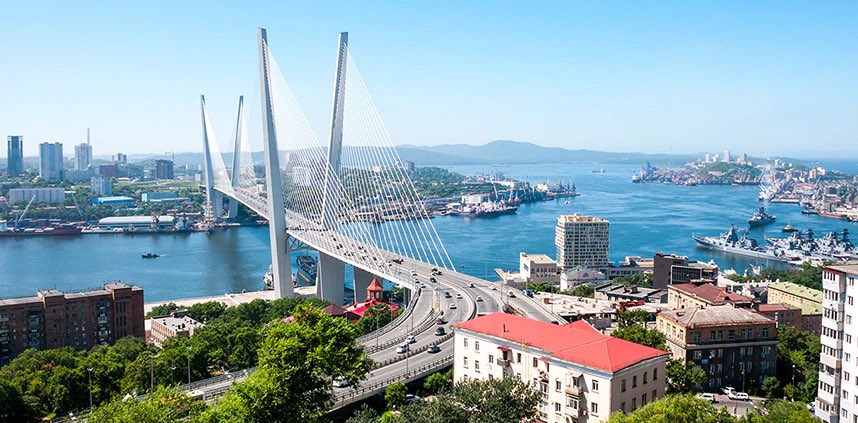 Now let's return back to India. Although India was the first country to open a consulate in Vladivostok after the collapse of USSR, it maintained a low economic profile in the Far East. Only significant investment was purchasing a 20% share in Sakhalin 1 project in the 90s.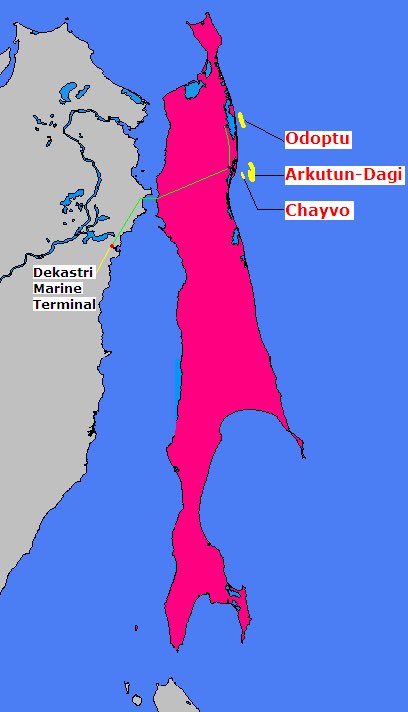 That began to change in 2019, when Modi attended the Eastern Economic Forum. Two major developments came out of that visit: 1) Modi announced that India would provide a $1 billion loan to help aid the Russian Far East's economic development.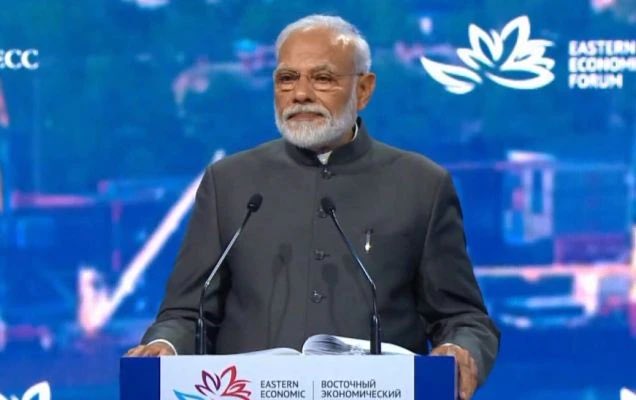 2) Russia and India signed a memorandum to establish a direct maritime corridor between Vladivostok and Chennai. The new sea route was expected to cut the shipping time for goods between Russia and India to 24 days, versus 40 days via a European route.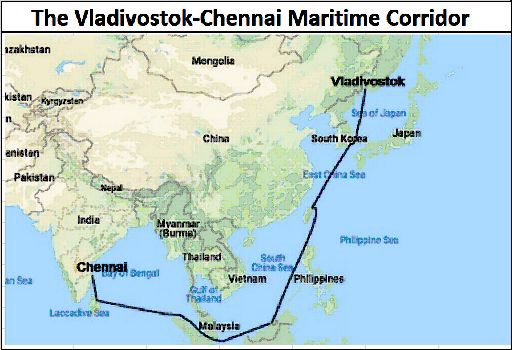 Just months after these ambitious plans were announced, however, COVID-19 swept over the world. This unsurprisingly delayed both initiatives.

Yet New Delhi continued to express interest in the Far East and even tried to bring Japan on board.

Fast forward to 2022: Russia sends troops into Ukraine, the West sanctions Russia, and India goes on a buying spree for heavily discounted Russian oil.

Much of this oil is coming the Russian Far East, a market China has traditionally dominated.

There are some signs that India could further increase its footprint in the Far Eastern oil market. Last month, an Indian delegation visited Moscow to discuss greater energy cooperation with Russia in the Far East (and the Arctic). energy.economictimes.indiatimes.com/amp/news/oil-a…
The exit of Western energy companies could provide an opportunity for their Indian counterparts to fill the void. For example, India's ONGC reportedly wants to buy Exxon's 30 % stake in Sakhalin-1 and Shell's 27.5 % stake in the Sakhalin-2 project.

neftegazru.com/amp/news/trade…
Some Indian analysts have argued that in addition to economic calculations, buying additional shares in the two Sakhalin oil and gas projects would allow India to better counterbalance China.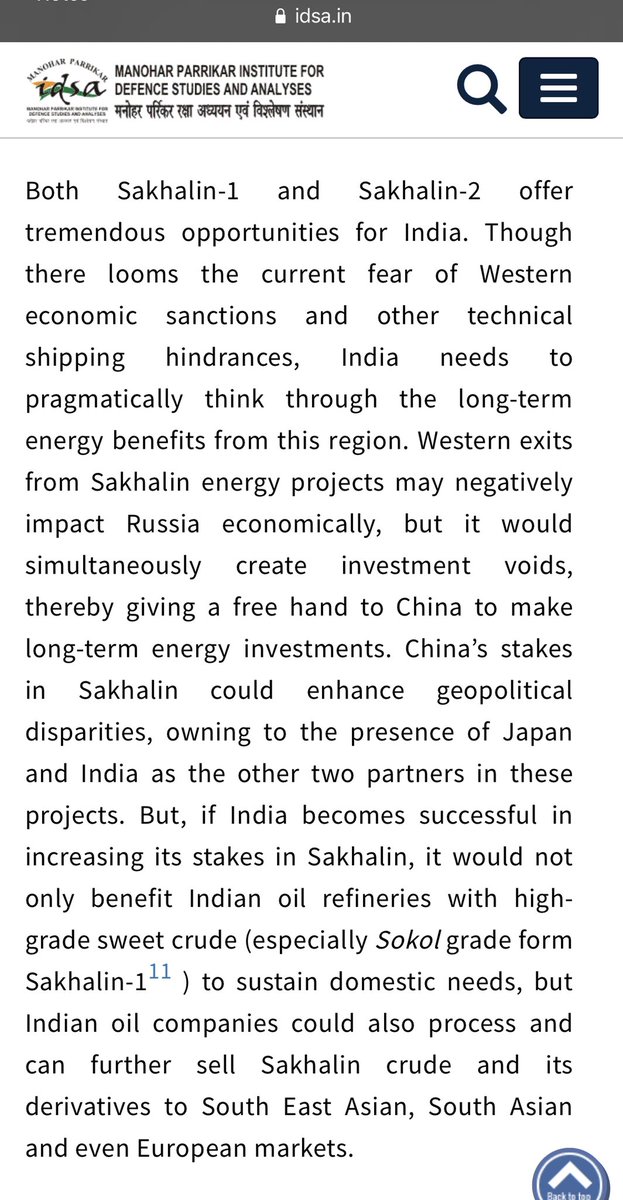 Based on the reporting we have so far, the top priority for the Indian delegation at the Eastern Economic Forum will be to expand energy ties with the Russian Far East.

Will be interesting to see if anything about Sakhalin-1 or Sakhalin-2 comes up. wap.business-standard.com/article-amp/ec…
I also think that we could see some discussions about resurrecting the Vladivostok-Chennai corridor. Since Russian-Indian trade is on the rise, getting the proper logistics in place will help both sides to reduce costs.
That's all I have to say for now. I will update this thread following Modi's speech at the Eastern Economic Forum and once we have more info about what negotiations the Indian delegation is holding there.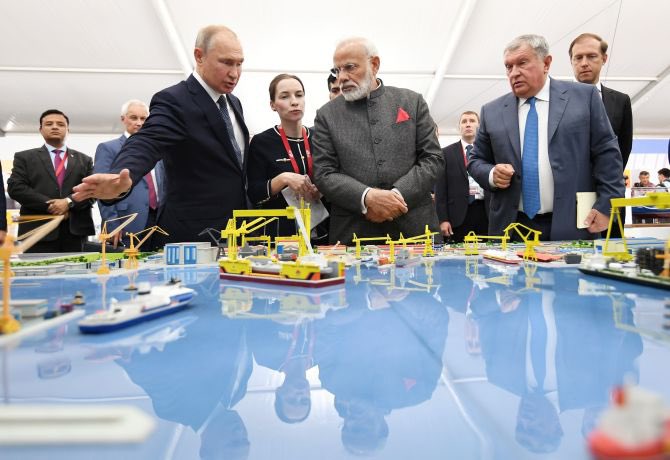 🇷🇺🇮🇳 Sberbank, Russia's largest bank, will open a new office in India next year.

Having a greater presence on the ground in India will make it easier for Sberbank to facilitate cross-border settlements between Russia and India.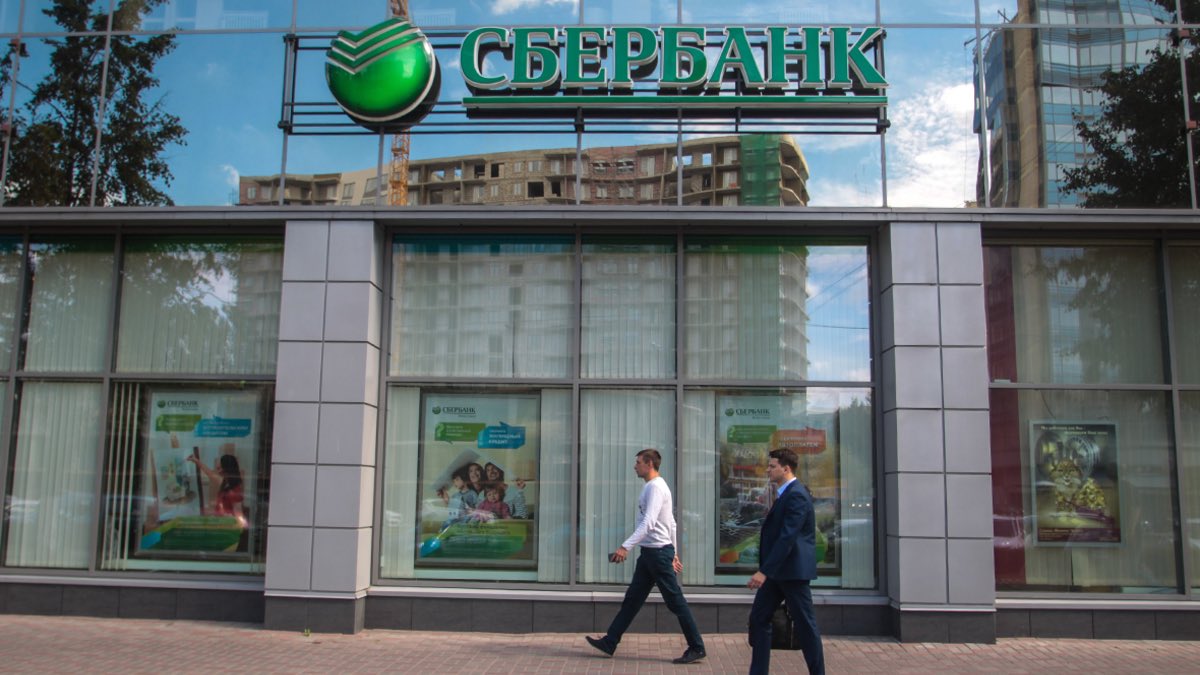 Indian Petroleum Minister comments on the recent G-7 price cap on Russian oil, seems to indicate that New Delhi will continue doing business with Moscow as previously.

(Not from Eastern Economic Forum, but still relevant to this broader thread).
🇷🇺🇮🇳 Indian Prime Minister Narendra Modi speaks at the Eastern Economic Forum in Vladivostok.

Modi urges a "path of diplomacy and dialogue" to end the Ukraine conflict, which he says has greatly disturbed global supply chains.
Any news on the status of Vladivostok-Chennai maritime route, @IndEmbMoscow ? There is considerable interest in this topic.
🇷🇺🇮🇳 India is keen to strengthen its partnership with Russia on Arctic subjects and there is immense scope for cooperation in the field of energy as well, Indian Prime Minister Narendra Modi said at #EEF2022 .

indianexpress.com/article/india/…
Not sure how reliable this specific claim is, but overall idea is plausible.

apnews.com/article/russia… Russian defense analysts have been floating the possibility of buying North Korean artillery and rocket systems for the past month, emphasizing that the North Koreans have a strong track-record on counter-battery capabilities.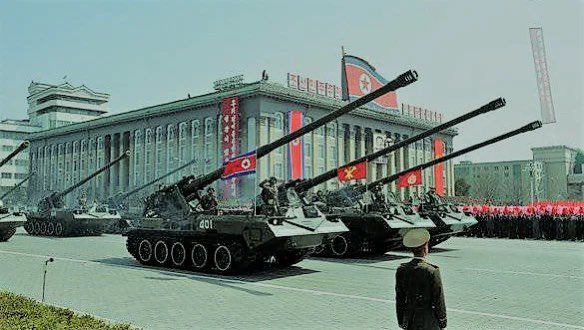 Based on what I've read, North Korean weaponry would most likely be handed over to Donbass rebel militias, not the Russian armed forces. The main goal would probably to help counter Ukrainian artillery fire near Donetsk. 🇷🇺 Russia's logistical pivot to Asia

Container imports through the Far Eastern port of Vladivostok has increased by 150% over the past three months, up to 28,000 TEU per month.

Russia's export and import flows are being re-oriented to the Far East.

russia-briefing.com/news/vladivost…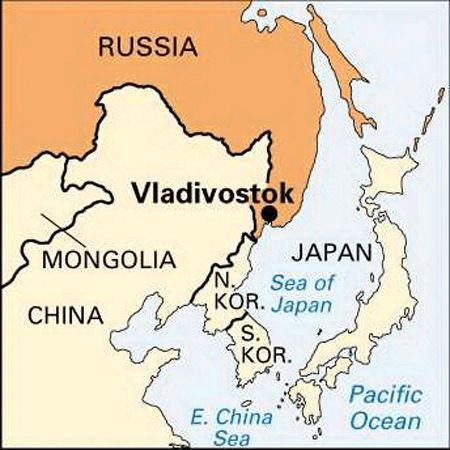 As the final destination of the Trans-Siberian railway, Vladivostok has long served as Russia's main logistical hub in Asia.

Vladivostok has been gaining additional economic significance since 2012, when the Kremlin launched its "Pivot to Asia" initiative.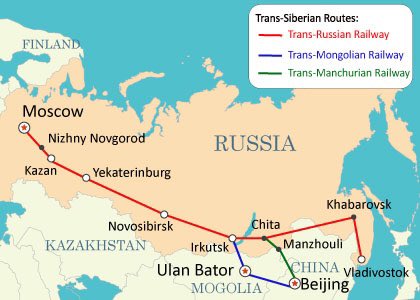 Since 2015, Vladivostok has hosted the Eastern Economic Forum, an annual glitzy investors forum that is regularly attended by Putin and Asian heads of state.

Last year, the Kremlin announced that it wants to boost Vladivostok's population from 600,000 to 1 million people.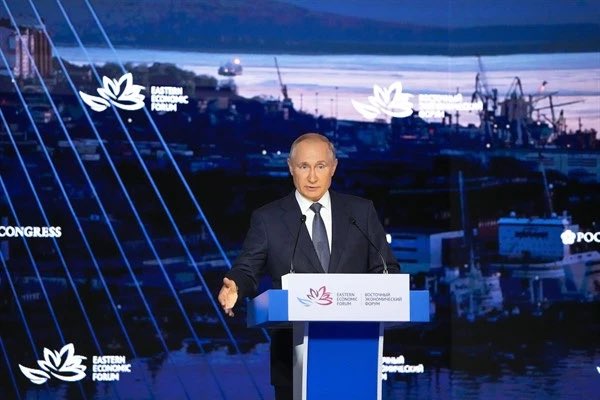 🇷🇺🇨🇳 Russia has increased its natural gas deliveries to China by 60% from January-August, according to Gazprom CEO Alexei Miller.

Now that there is energy decoupling occurring between Russia and the West, China is quickly becoming Gazprom's most important customer.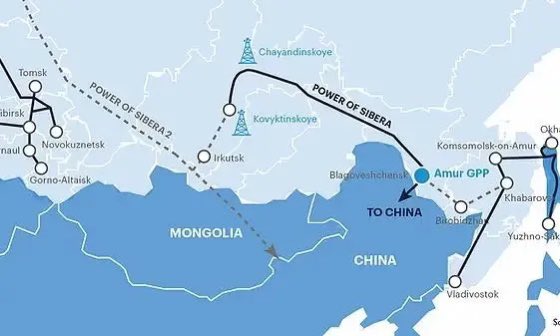 So far, Russia has only one natural gas pipeline to China — Power of Siberia. The pipeline was launched in 2019 and is expected to reach its full capacity of 38 bcm/year by 2025.

However, there are some additional pipelines in the works.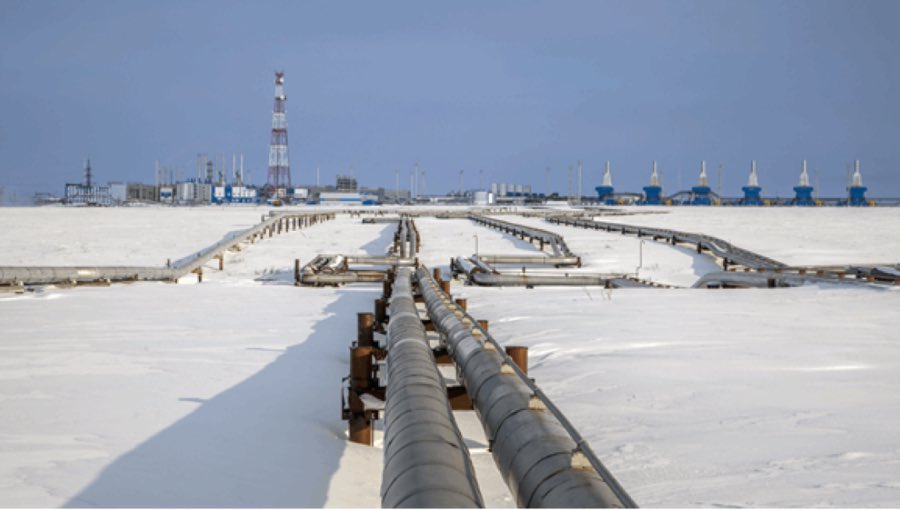 Back in early February, the two countries signed a deal to build another pipeline that would supply gas from the Russian Far Eastern island of Sakhalin to northeastern China.

The "Far Eastern" route would provide China with another 10 bcm/year in Russian gas.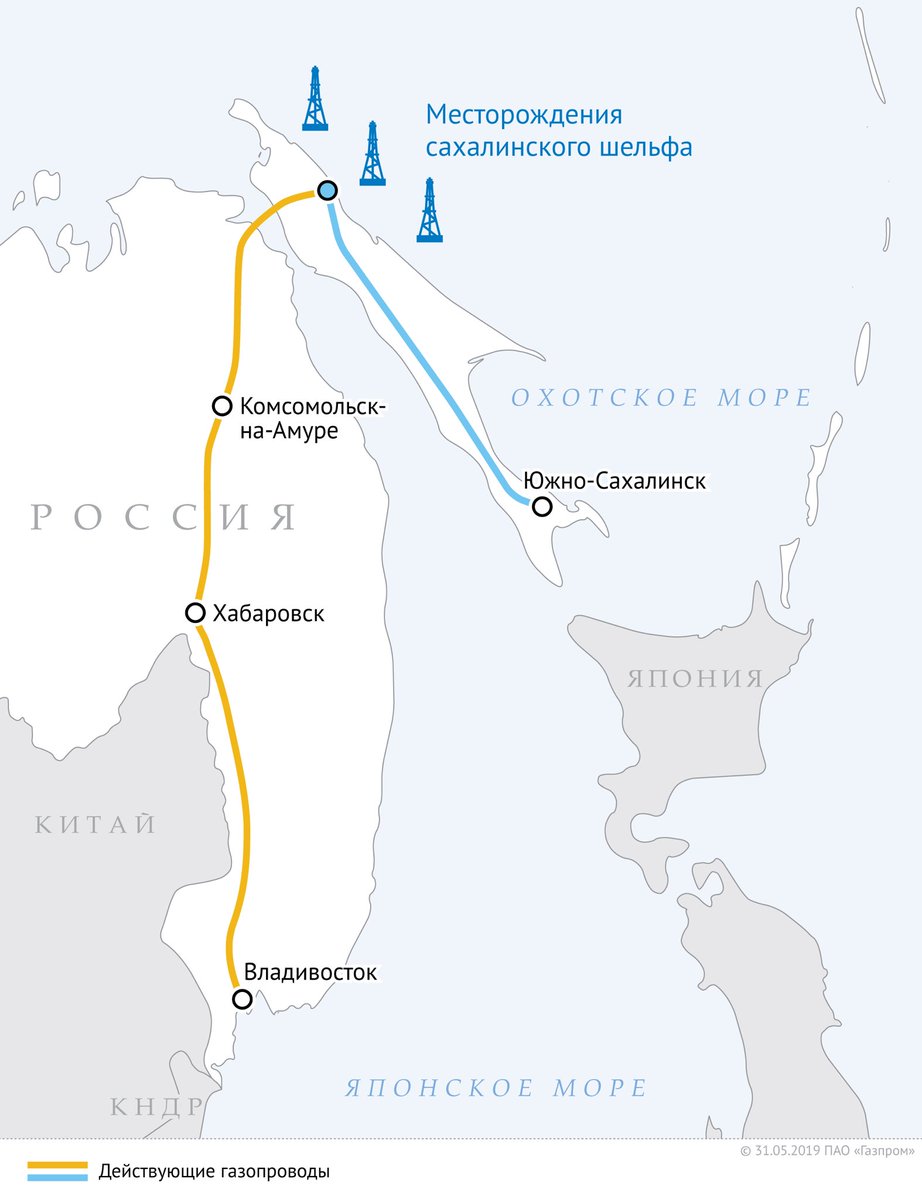 🇷🇺🇮🇷 Russia and Iran are moving to strengthen energy, industrial, and logistical ties as the two countries seek to ease the burden of U.S. sanctions against them.

A brief 🧵 on the latest developments: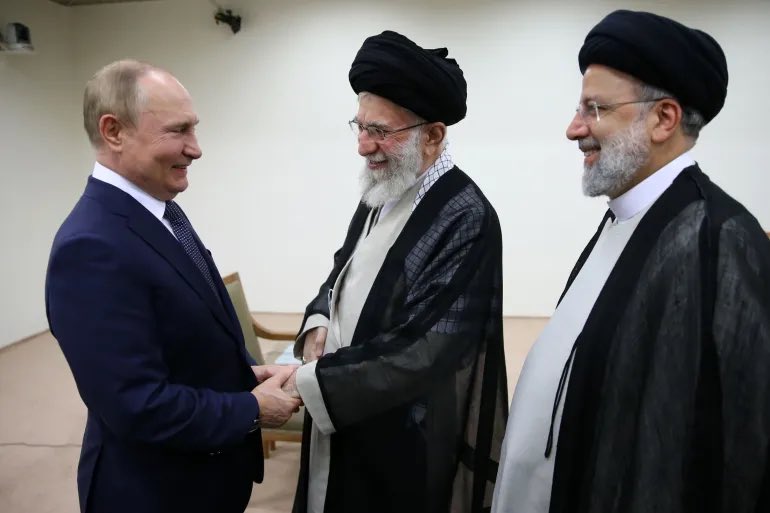 Let's start with energy:

Iranian Oil Minister Javad Owji recently announced that Iran and Russia were close to finalizing a natural gas swap deal. Basically, this deal would allow Iran to import Russian gas and then deliver a certain amount of it to third party countries.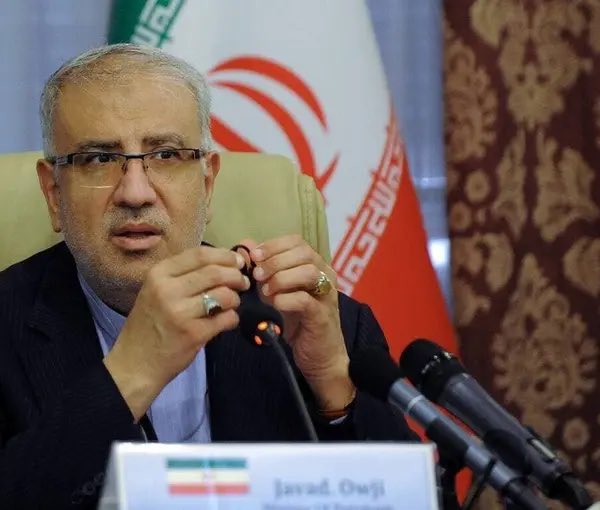 In other words, Iran would become a middleman for the delivery of Russian gas.

Last year, Iran signed a gas swap deal with Azerbaijan and Turkmenistan, so we have a possible template for how a similar Russia deal would work in practice.

middleeastmonitor.com/20211128-iran-… Iran's state-run shipping company has stated it has successfully completed the first transit of Russian goods to India, using the International North South Transportation Corridor (INSTC).

The entire journey from St.Petersburg to Mumbai took 24 days. russia-briefing.com/news/russia-te…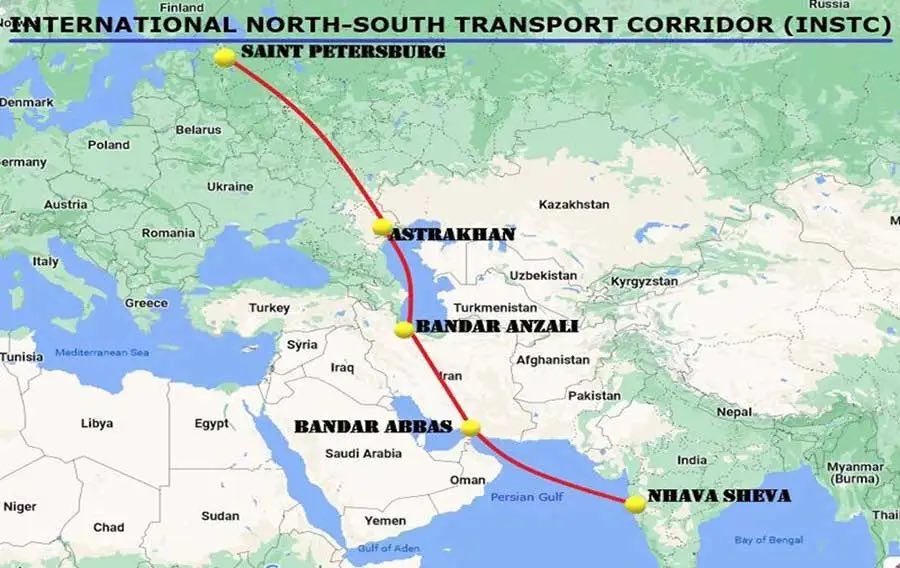 Here is a visual comparison between INSTC (~7,200 km) and the standard route between Mumbai and St.Petersburg that goes through the Suez Canal (~16,112 km).

Based on the figures I've seen, INSTC is expected to reduce transport costs by 30% and travel time by 40%.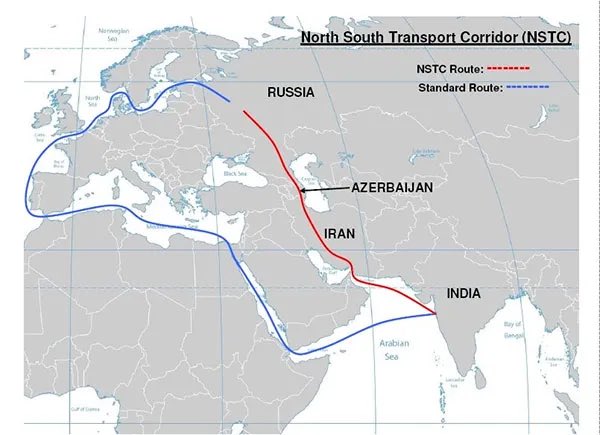 Back in 2019, Russian President Vladimir Putin and Indian Prime Minister Narendra Modi agreed to establish the Vladivostok-Chennai maritime corridor (10,300 km).

The new route cuts transportation time between India and the Russian Far East from 40 days to 24 days.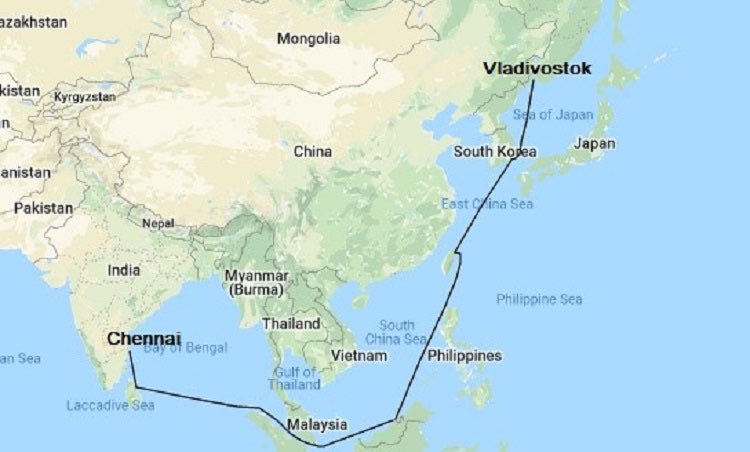 There has been a lot of debate about the impact of sanctions against Russia, so I decided to interview a number of Russian businesspeople across different industries to see how their lives have changed.

Some of their answers will surprise you.

theamericanconservative.com/articles/are-s… Sergey Karaganov, head of Russia's Council on Foreign and Defense Policy, a research group that advises the Kremlin, said that Russian elites won't budge over sanctions because they increasingly view Ukraine as an existential struggle.
Nikolai Dunaev, the vice president of Opora Russia, one of Russia's largest association of small and medium business owners, told me that Russian companies were gradually replacing Western imports with Chinese, Indian, and Turkish alternatives.